SPACE eXPLORATION
An exercise of looking at my living space through the lens of wonder.
AS A CHILD I LIVED IN TWO HOUSEHOLDS AND BOTH WERE HOSTILE
By the age of seven, I was imagining what my home would look like when I was an adult and had agency over who I lived with and where it was.
Since I can't change what's happened, I've learned to look for opportunities when hardship comes my way to make my life and those around me better.
Part of being able to do that requires a large amount of gratitude to fend off the negativity so easy to find in the world and so easy to tap into in my own life experience.
This collection started as a means of re-experiencing my home, or to put it another way, something I was very familiar with, through a lens of wonder. The images as a whole have been taken over the course of the past seven years. Naturally, over a period of years, moods, visual style and attitudes would evolve.
You'll notice that I don't stick to a single visual style. While every image below began as a photograph, I process the images based on my emotional reaction to each individual image.
I survived my childhood by experiencing the world through my imagination, and I've made that part of my process. Each image is captured from the real world, but what you see once I'm done with the image, is what my imagination has made it.
But enough talk. Scroll below to check out the images.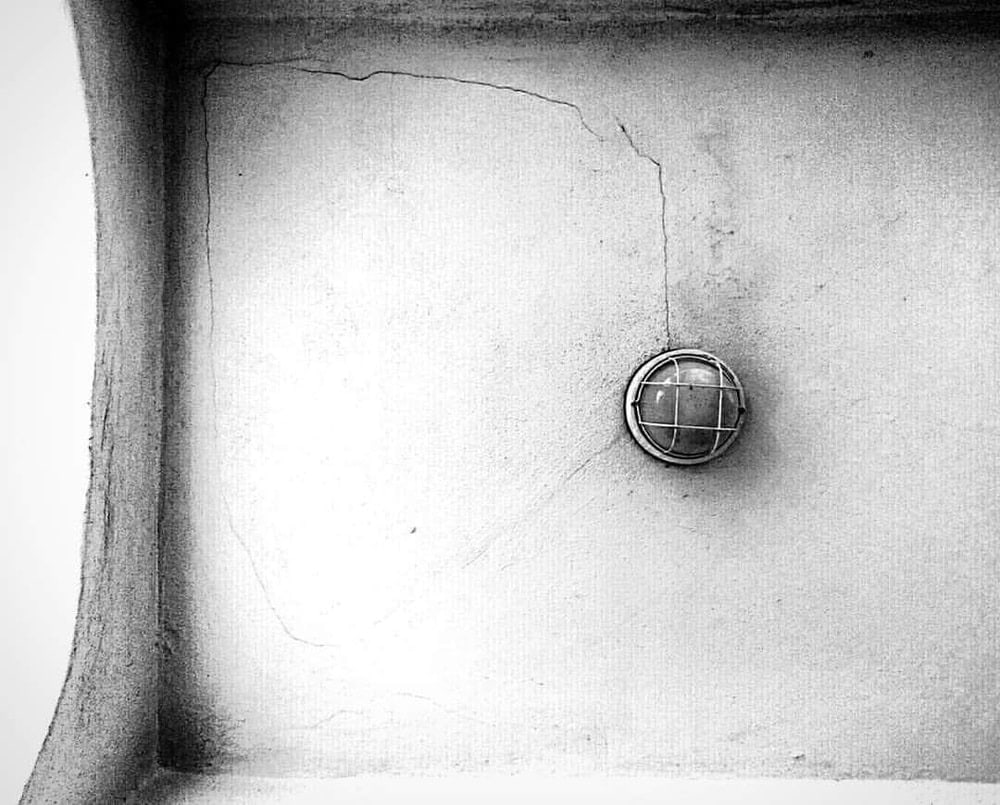 This is looking up at the ceiling of our porch, but once I was done processing it to give it some flavor, it looked to me like some kind of space-aged hallway with a hatch in the left-hand side of the image and a light in the middle of the wall.
Even though it felt futuristic, the cracks made it feel used and lived in.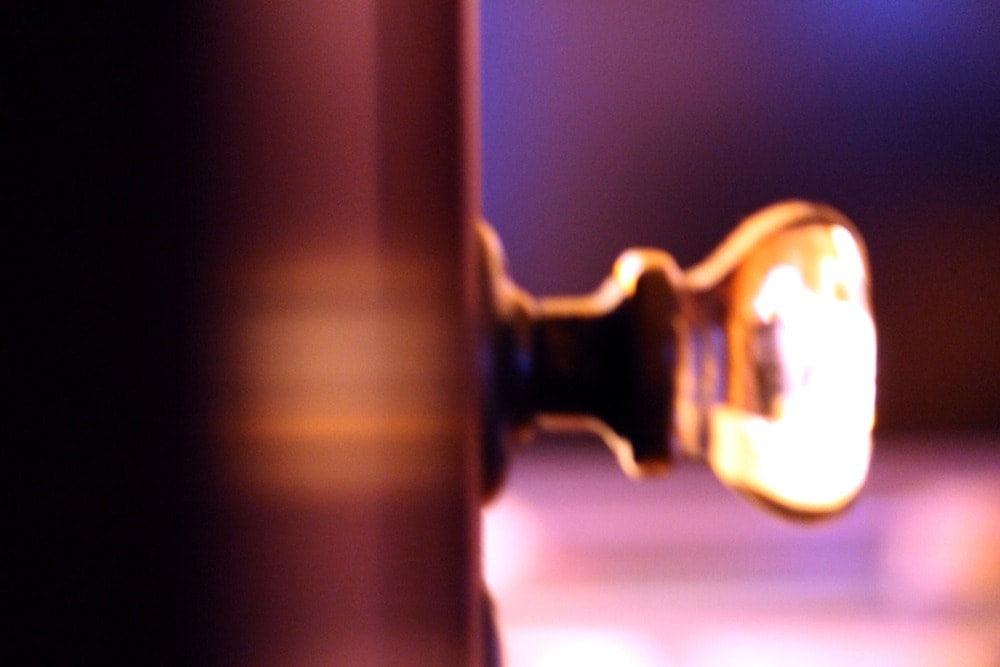 breach
A glass doorknob leading from a hallway to the living room made me think of ghost stories and what might be lurking in the room beyond.
My Wife's
statuettes
Part of my study of my space included the shared items that inhabit it.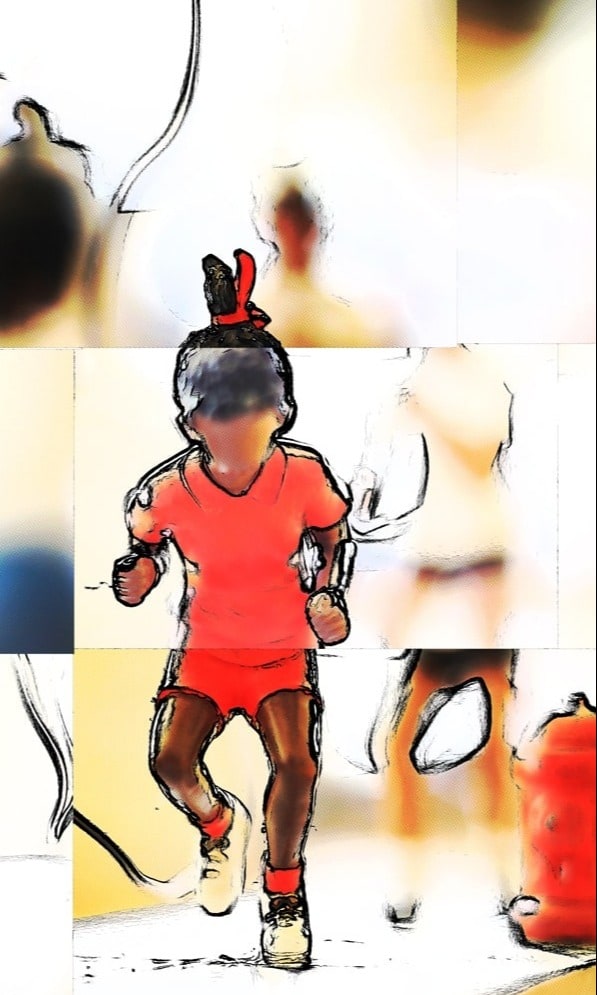 Double dutch queen
Both of Double Dutch Queen and Bliss were taken on the breakfast nook table on the same day, but from different angles to capture the light differently.
This was the first piece I made as a collage of separate photographs stitched together.
My original thought was to make this a tri-panel, but at the photo studio that made it for me botched the job horrendously, and forced me to find a new photo lab. In a rush to have it done in time for a quickly approaching exhibition, I just made it a single panel canvas.
bliss
While I had a small aperture to blur the background in both photos, with bliss, I shot to capture a different background color to help the images feel less like two shots of the exact same thing.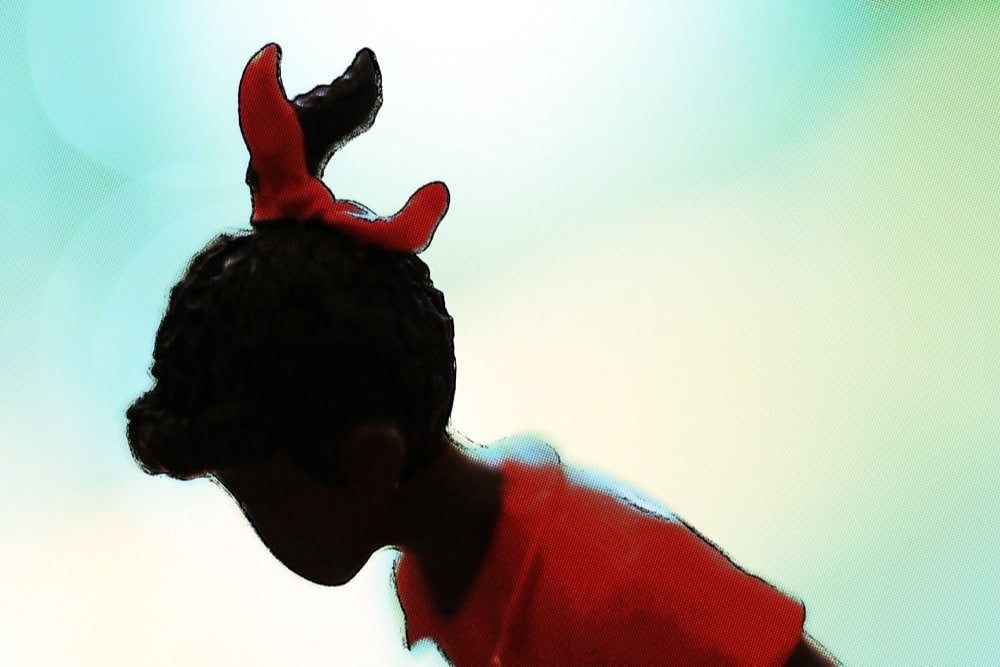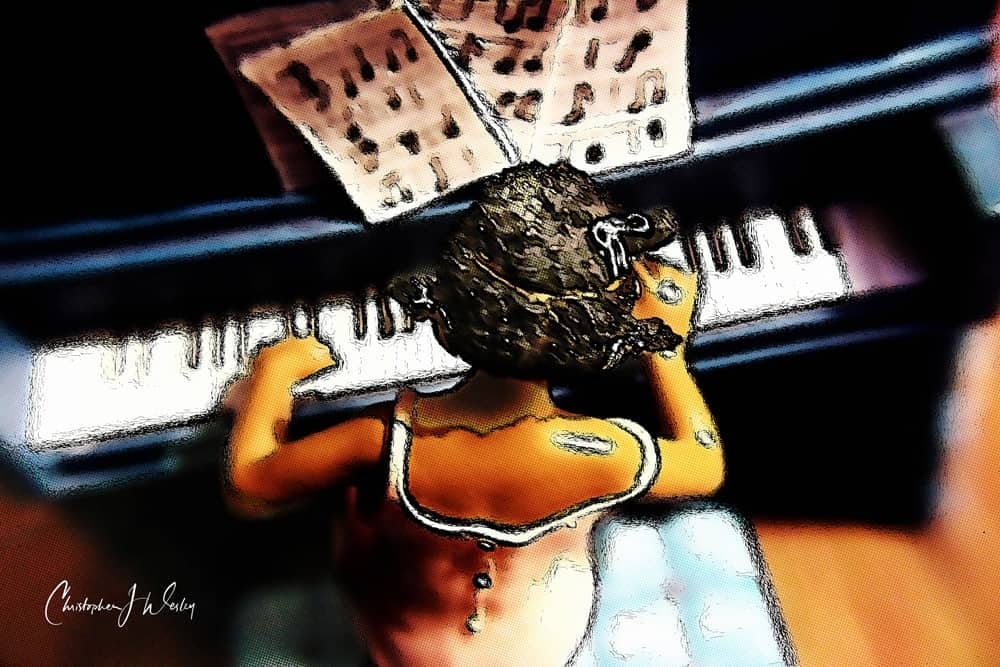 Abandon
I took both Abandon and In a Different Key at the same time, but for months, Abandon was the only photo from the shoot that I kept. Both photos were taken with the statuette placed on the living room floor .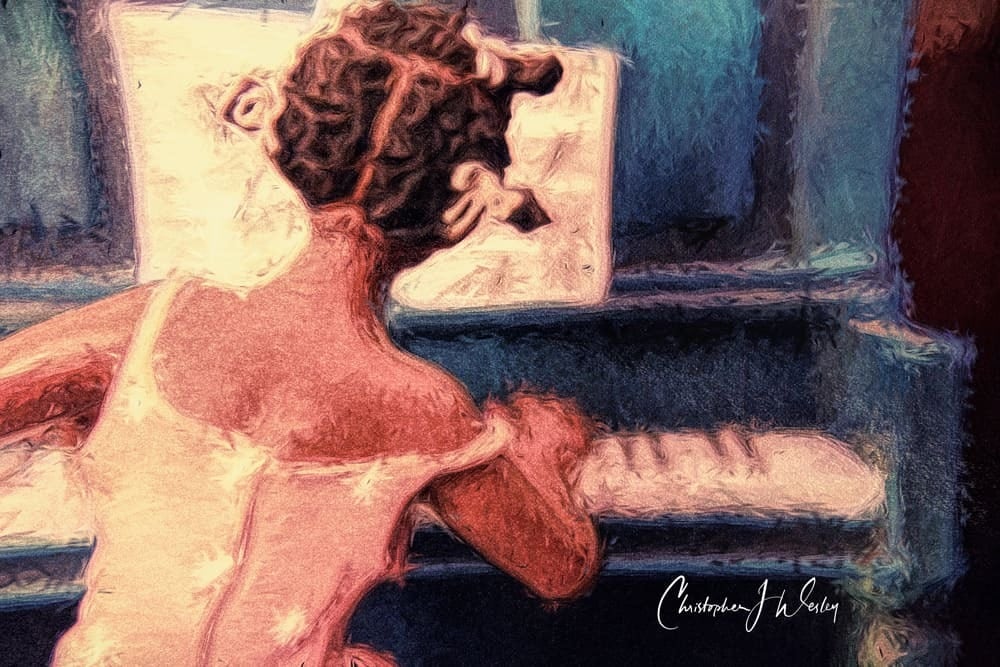 In a different key
It was months later, going through my folders of images, when I decided to do something with this one. It's an example of how my tastes change over time and why I don't delete images even if I originally think they're crap.
Buoyancy
Maybe it was how expertly the Sinbad movies I watched as a kid excited my imagination, but for me, tall ships make me think of adventure every time I see one, so this seven inch little gift from my wife turned into what you see below.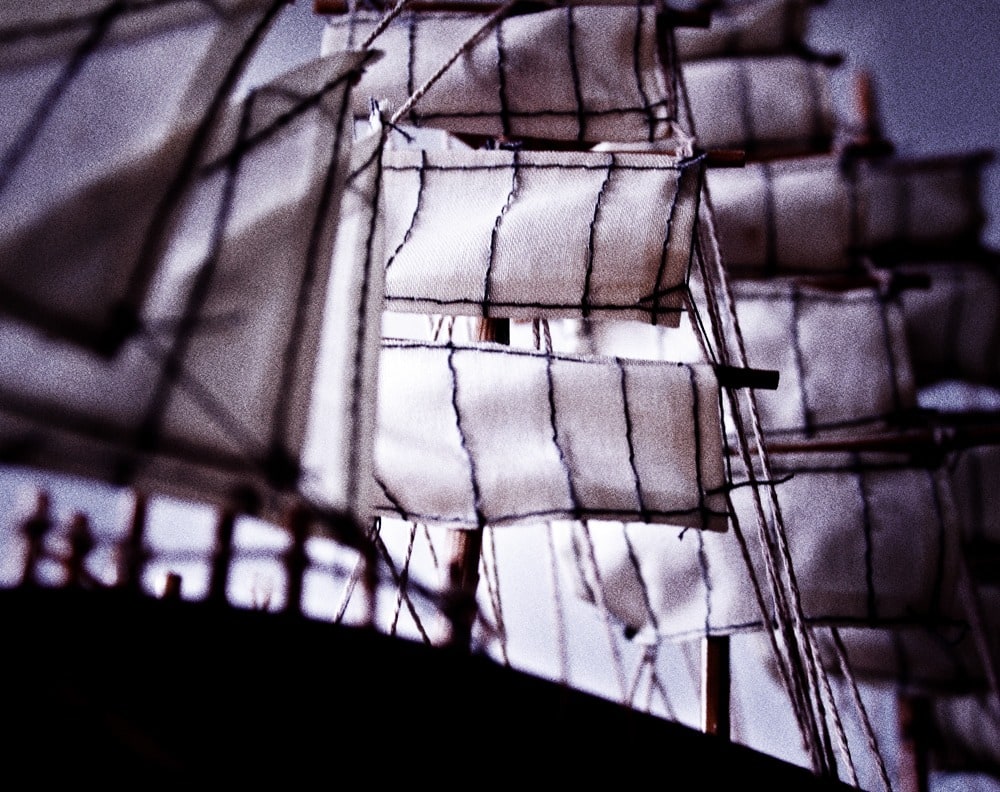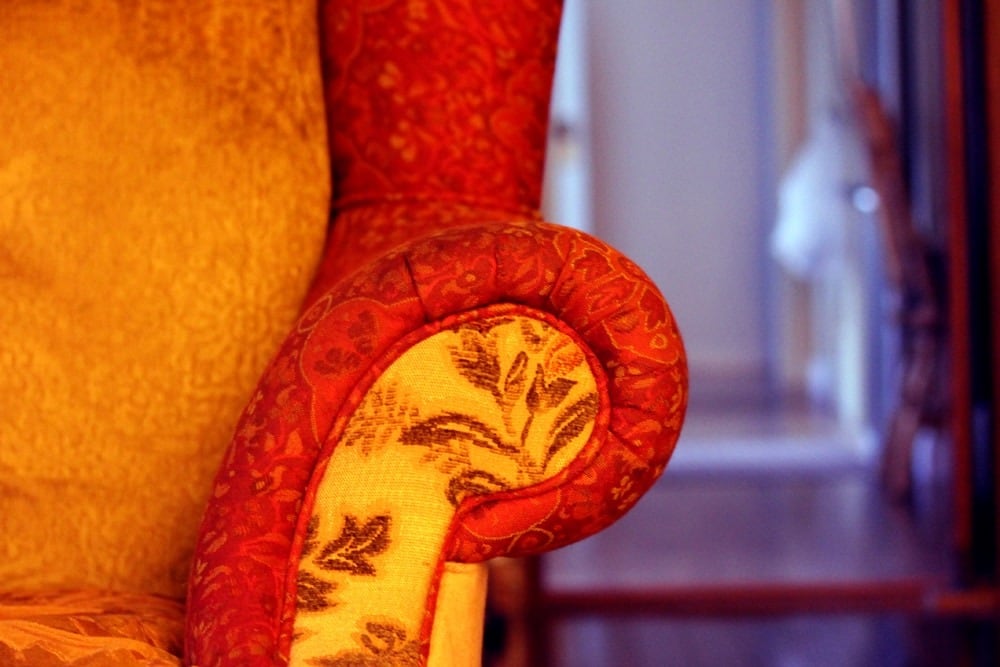 PLAYOFFS
This is my wife's side of the couch. And like what is indicated in this photo, if the playoffs are on the television, she's not in the room.
Going
abstract
For my first attempts at abstract photography, I put some thought into how to add some form of meaning to it and came up with the idea of having interplay between the title of image and what the image was to create a deeper meaning.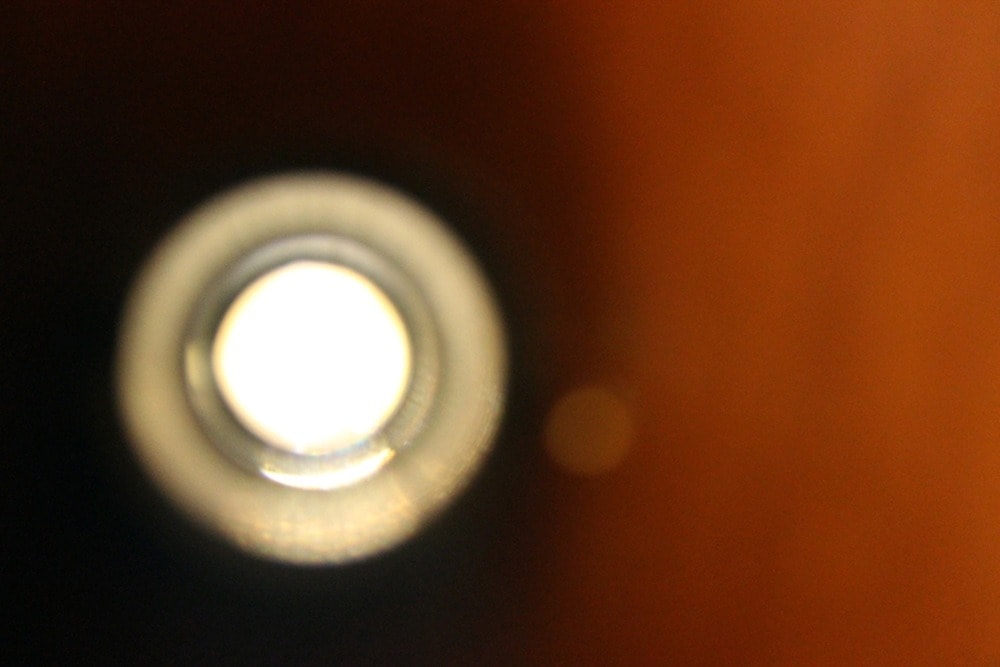 Outlook
Looking through the peephole, the outside appears much brighter outside than inside.
It's a play on mental state.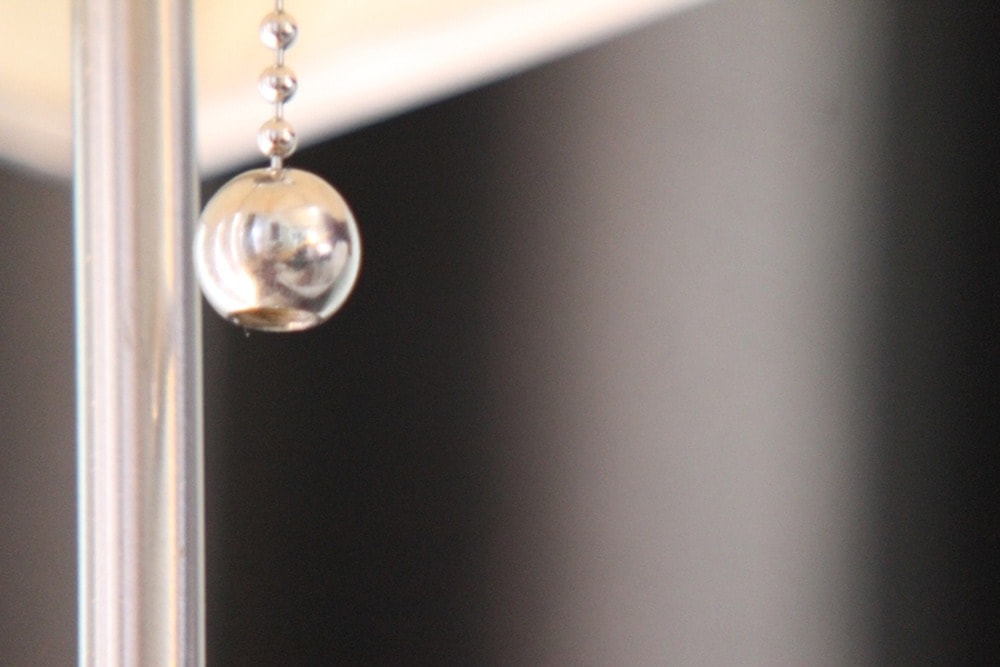 pull
We're drawn to darkness whether we like it or not. The light is on, but the pull to turn it off is ever present.
This references the spiritual state.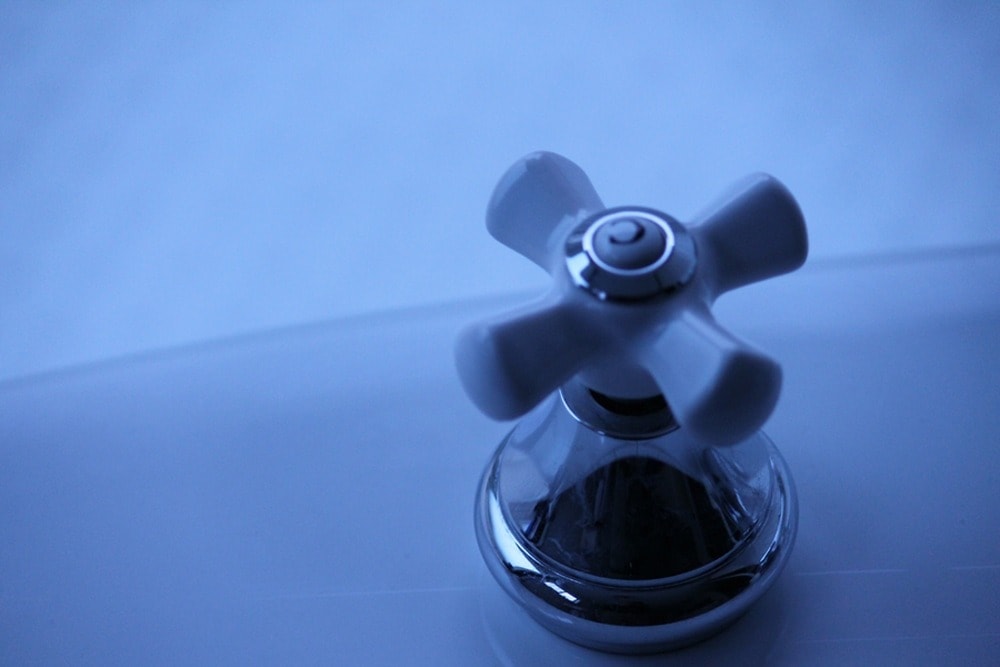 room temperature
The cool blue hue of the image, the "C" of the faucet handle all tell you what the room temperature was that morning.
This one, is all about the physical state.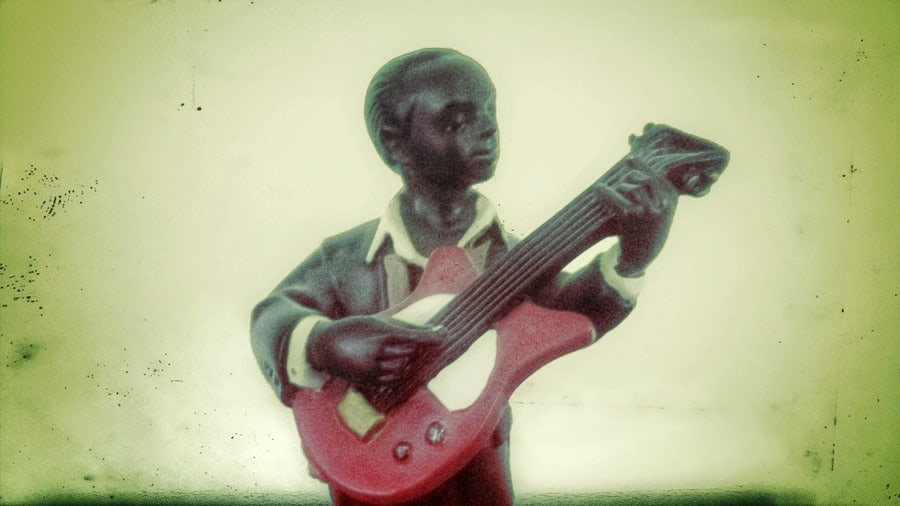 wrote a song about it
This little guy sat for years on a little grandfather clock that we have. You can see the edge of the clock in the bottom of the image. Since the figurine looks to me like he's a jazz guy from maybe the 50's or 60's, I added some dirt and scratches to the image.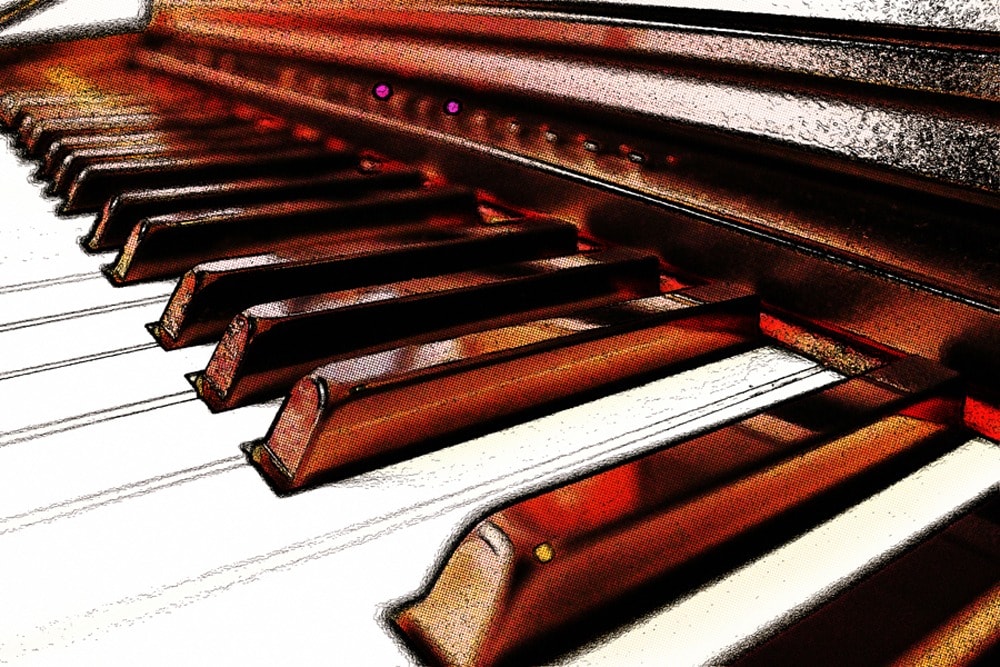 chamber music
While the guitar is my main instrument, the piano is my backup and it plays a part in a majority of all the music I've created over the past decade, even if the part is small.
Moribund
MORTALITY ALSO FOUND A PLACE IN MY WONDER. HERE ON A WINDOW SEAL IN THE STAIRWELL LEADING TO MY RECORDING STUDIO IN THE BASEMENT.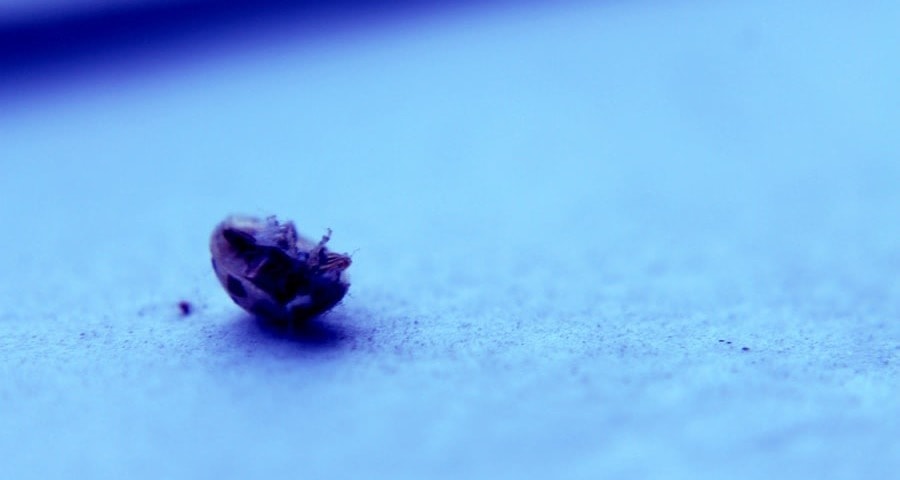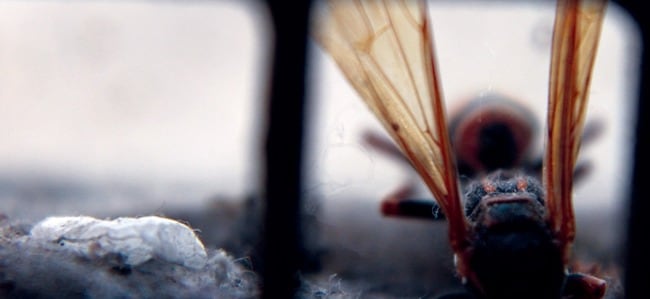 Husk
There's a window seal in the unfinished part of our basement with a metal security grate over it that looms just above our washing machine and dryer. One day while doing my laundry, I noticed this guy sitting there.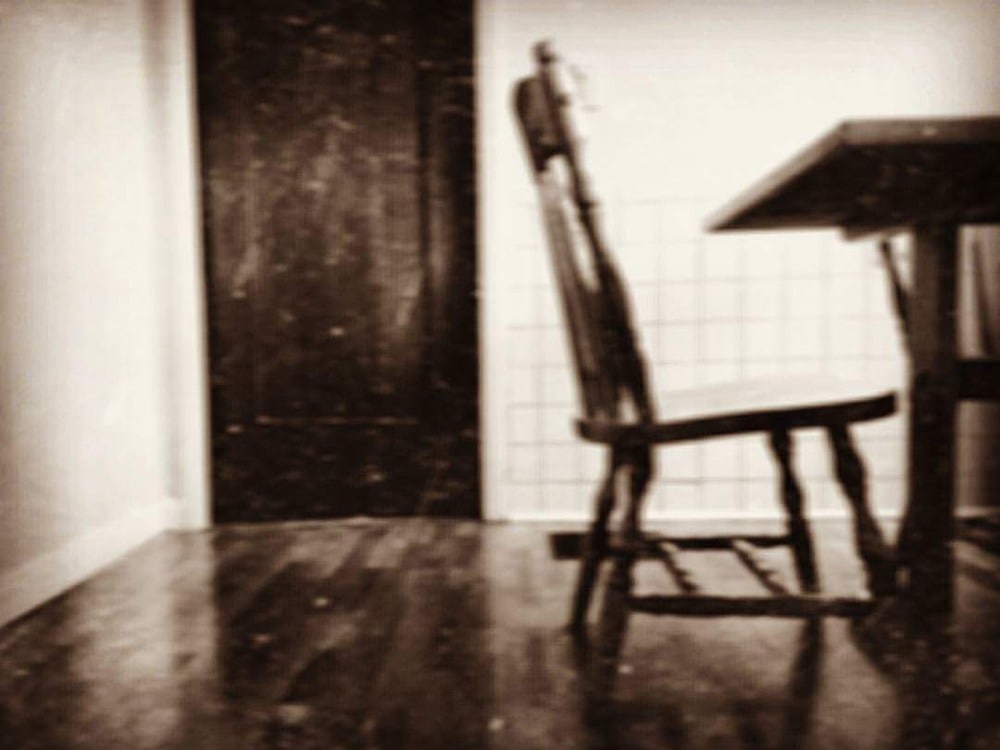 Absence
I like the aged and lived in. Here, our breakfast nook is transformed into a vintage feeling photograph.
This shot was taken and processed right after I spent a bunch of time looking at photos from the early 1900's, so the aesthetic stuck.
I got this far in putting this collection together and realized I was running out of photos to share on this topic, so I leave you with four more to close this out below.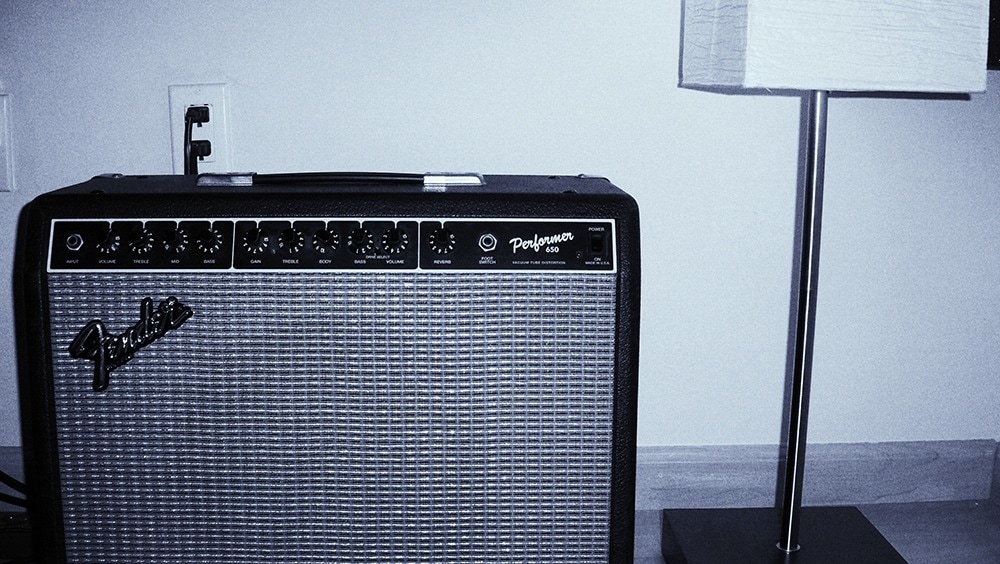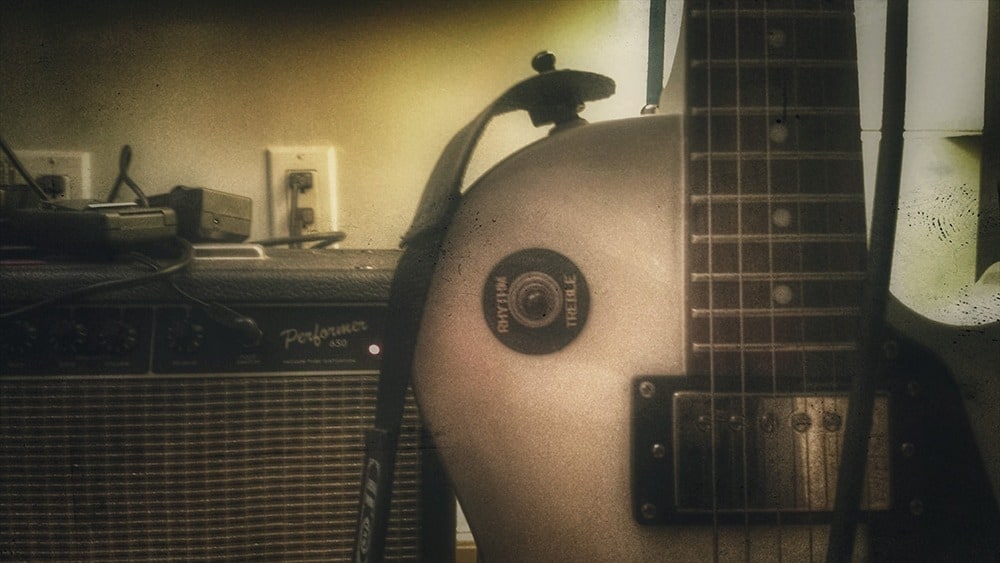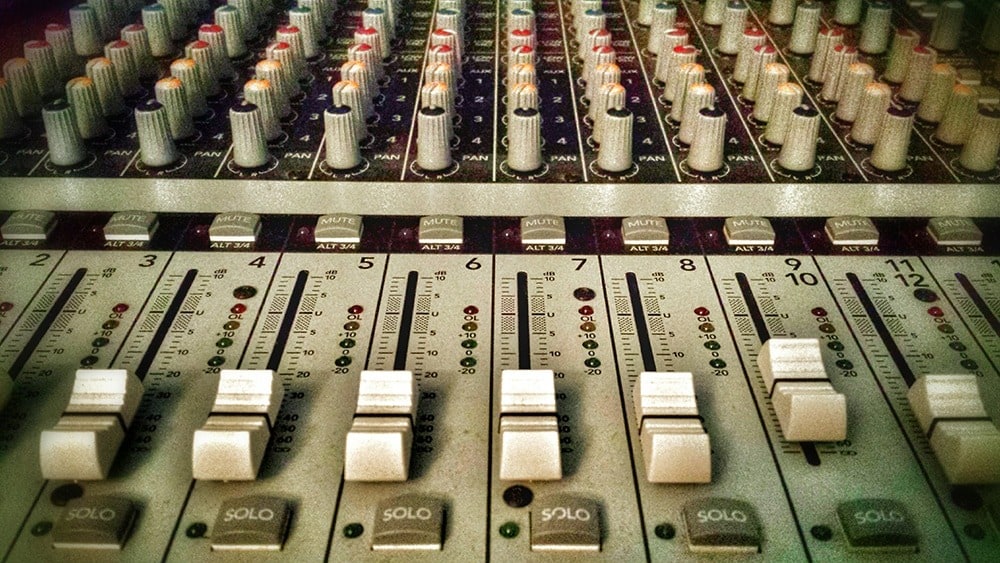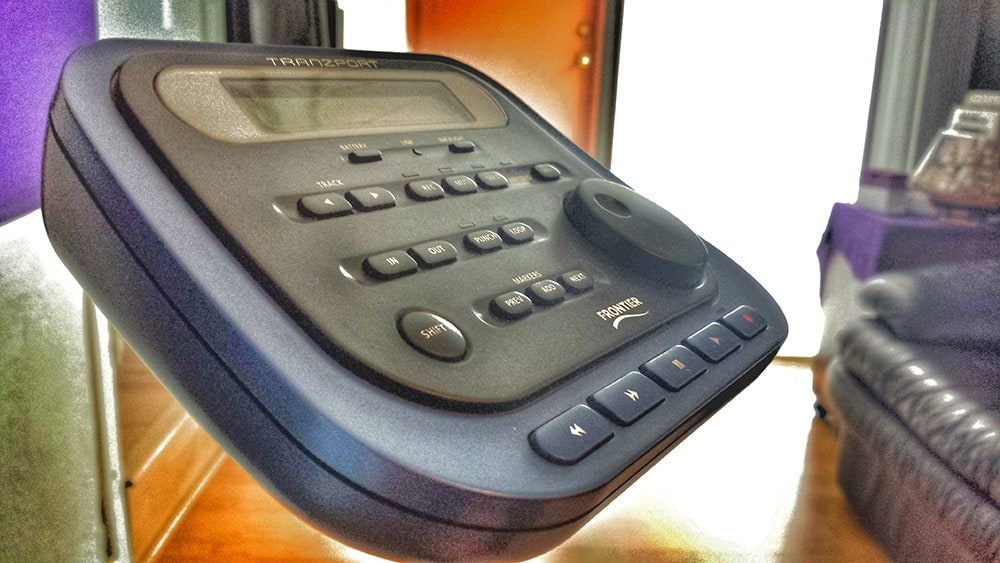 It was music that originally saved my life. It was the first thing that gave me a reason to live as a teenager and gave me the idea that I had something in my life to look forward to other than going to jail or getting myself killed doing something stupid.
The four images above were all taken in my two-room recording studio, The Cabinet of Curiosities. I call it that because artistically, I'm always curious and searching for things I haven't done yet.
Of all the things I'm grateful for, music is there towards the top because it got me through a time when I had no one and nothing else to hold on to.
I'm sharing this in case it might inspire within you, an opportunity to redefine how you perceive the space you're spending so much more time in during this pandemic.
SCROLL DOWN TO THE NEXT SECTION FOR THREE IDEAS ON HOW YOU CAN EXPLORE YOUR SPACE.
If not this, maybe it can make something else click that you can do for yourself in this time of uncertainty that gives you a sense of agency and takes your mind off of everything going on in the world.
Just because your body can't go on a vacation, doesn't mean you can't journey away in your imagination.
Stay safe, my friend and be well,
Christopher
IDEA 1
Choose a theme to explore of your home that represents a significant period in your life.
IDEA 2
Create a photographic study of the room you spend most of your waking hours in.
IDEA 3
Go outdoors and capture the space outside of your domain. I didn't do that, but there's no reason you can't.